At Bergerie we are committed to constantly moving the lines!
Find here all the actions that we carry out day after day to always be closer to your expectations.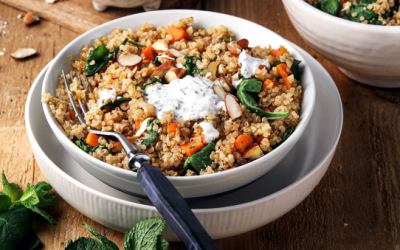 A new summer recipe has been created for you, to be discovered here: A spinach quinoa pilaf with a sheep's milk Greek Style sauce, for a fresh and light dish. Bon appétit! Don't hesitate to send us your pictures and tips! It's right here!