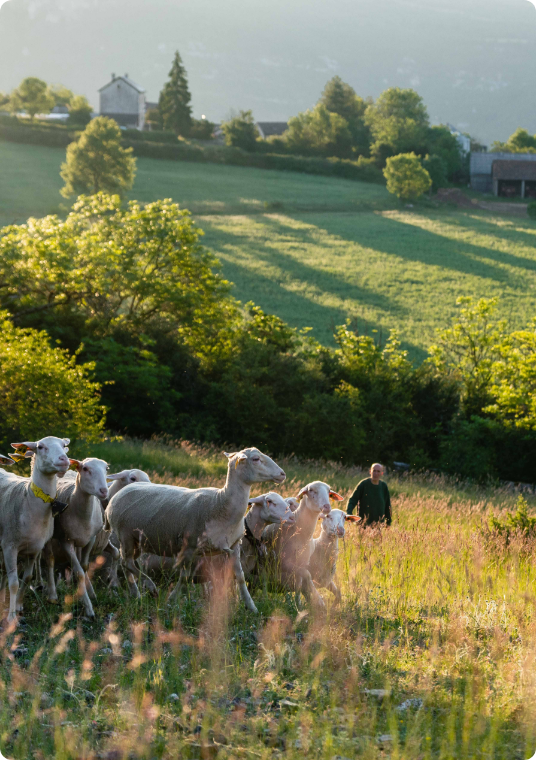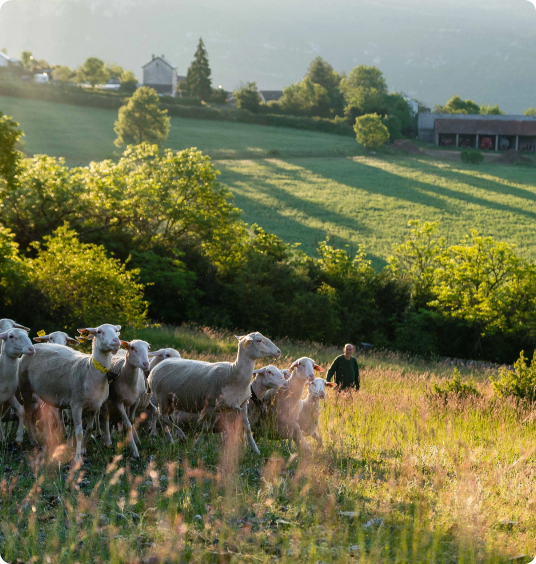 Our historic commitments for organic, local and animal welfare.
For almost 30 years, we have been committed to organic production that respects the environment, animals and people. We are proud to rely on local know-how to produce healthy and tasty organic sheep's and goats' milk products to meet the expectations of increasingly attentive and demanding consumers.
Our products come from a local and historical know-how
Bergerie is the partner of 50 sheep farmers in Lozère and Aveyron. Their farms are located in the Causses and Cévennes region, the traditional dairy basin of our Lacaune sheep, which are particularly well adapted to the difficult climate of this area. Our goats graze in the west of France, chiefly in Brittany. We selected the brown Alpine and white Saanen goats for the quality of their milk.
Bergerie is a company with a family spirit. Our farmers and milk producers are recruited with the utmost care and are being supported over time to ensure strict compliance with organic specifications and even beyond these requirements.

| | | |
| --- | --- | --- |
| Grass-fed sheep | Long-term partnerships | Locally collected milk |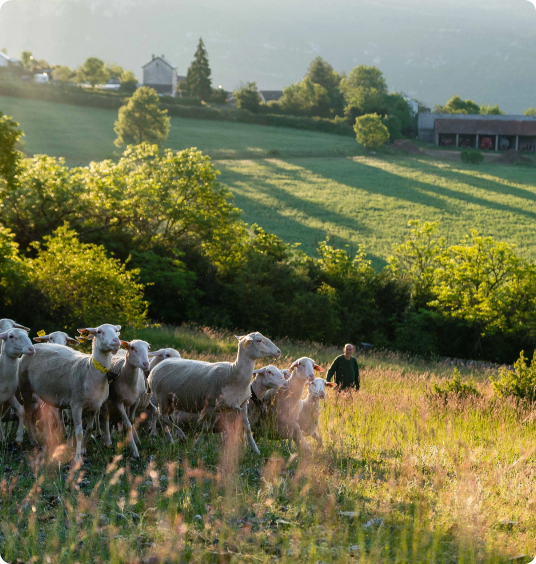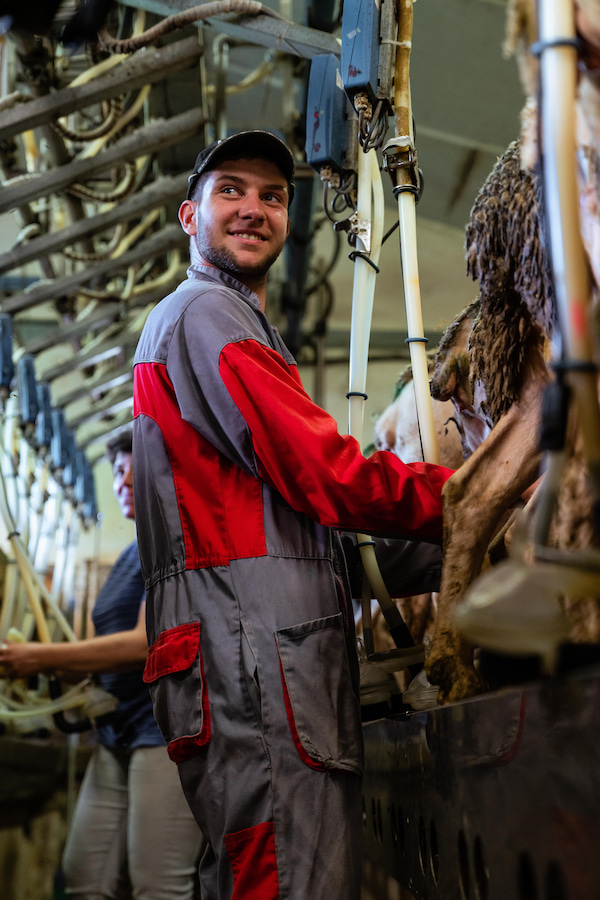 Special relationships with our shepherds
We pay them a fair price in a spirit of responsibility and a long-term relationship of trust. Our goal is to work as genuine partners and allow us all to make the best living from our work. Three visits a year are organized to each farm to maintain our links and follow the development of their farms.

Animal welfare: our primary concern
The organic milk used in our products is emblematic of our regions. It comes from sheep and goats that live in the open air as long as the weather conditions allow it, fed mainly on pasture and hay, mostly from farms. Our producers have also collectively drawn up animal welfare specifications that go beyond the standards already imposed by the organic sector, particularly by fitting out sheepfolds and goat houses to improve the animals' comfort. Our farmers pay particular attention to each of their sheep and goats daily, all year long. We and our producers are committed to adopting ever more exemplary behaviour.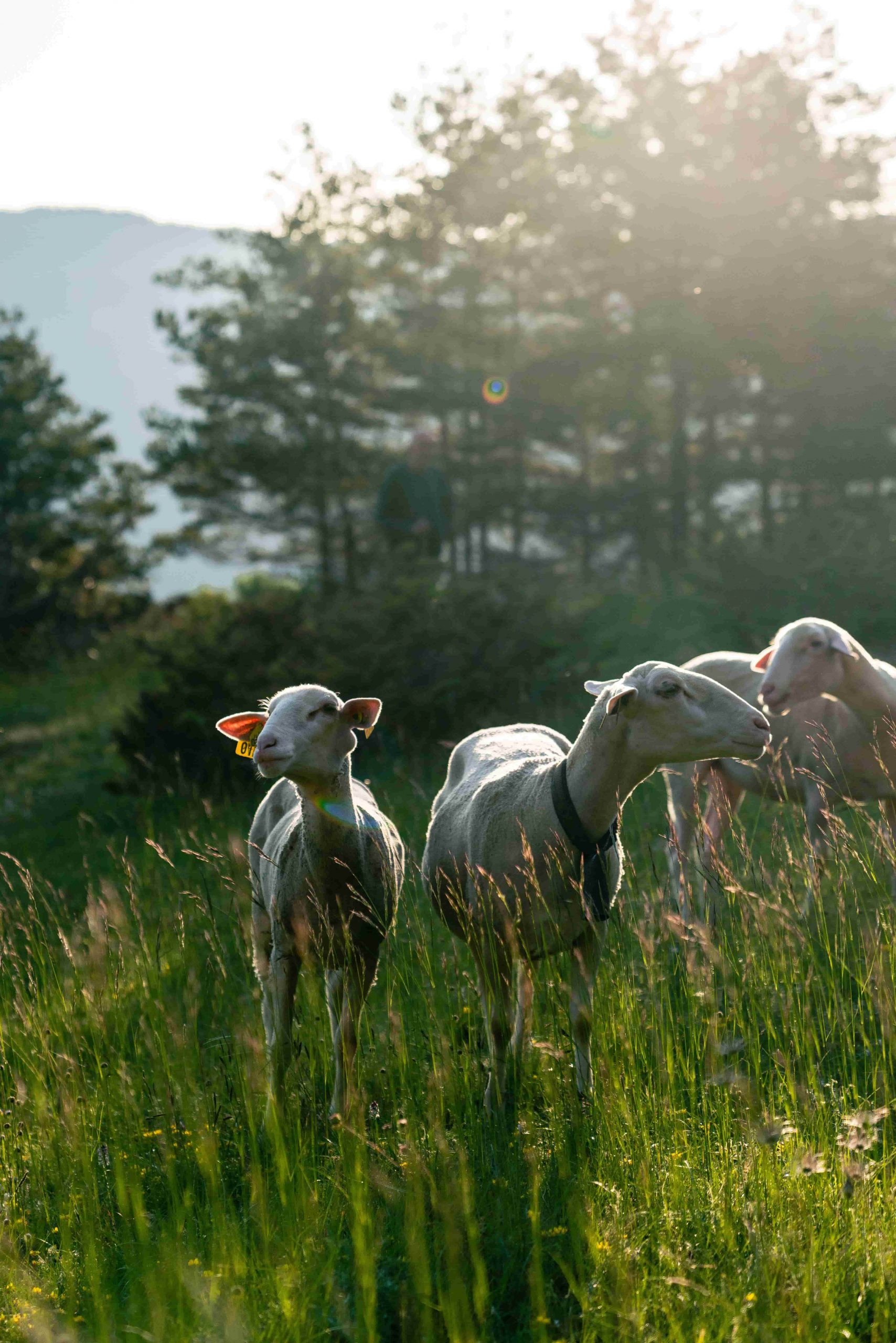 Discover the portraits of Hélène, Anaïs, Florian or Jean-Noël. They are Bergerie farmers, producers or employees. They are all proud of the products they have produced together on this very rich land.